Daniele Barresi is an award winning 'carving designer' and resin artist based in Sydney, Australia.
Baressi is a 2 time world champion carving designer having won the WACS championship in both 2013 (Switzerland) and 2014 (Luxembourg) and being invited back as a judge in 2015 (Taiwan).
What began as fruit carving has evolved to include a range of materials including soap, vegetables, cheeses, foam, and resin. Online, Baressi is best known for his intricately carved avocados that have made the rounds on social media for years.
The artist is most active on Instagram where has a built a following of nearly 100K people who enjoy seeing his latest artworks.
Below you will find a collection of some of the most imrpessive avocados Daniele has ever carved. For more, check out his Instagram.
Artwork by Daniele Barresi
Artwork by Daniele Barresi
Artwork by Daniele Barresi
Artwork by Daniele Barresi
Artwork by Daniele Barresi
Artwork by Daniele Barresi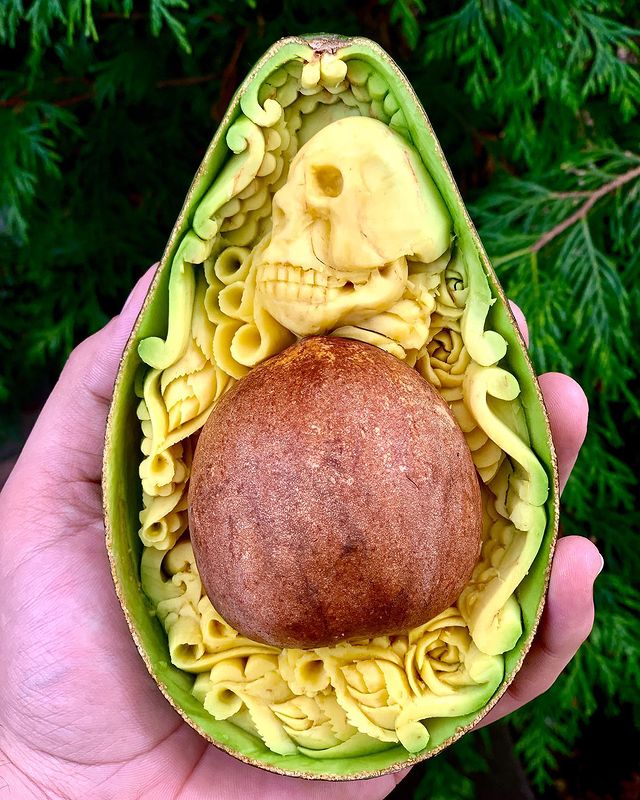 Artwork by Daniele Barresi
Artwork by Daniele Barresi
Artwork by Daniele Barresi
googletag.cmd.push(function() { googletag.display('div-gpt-ad-1583941906523-0'); });